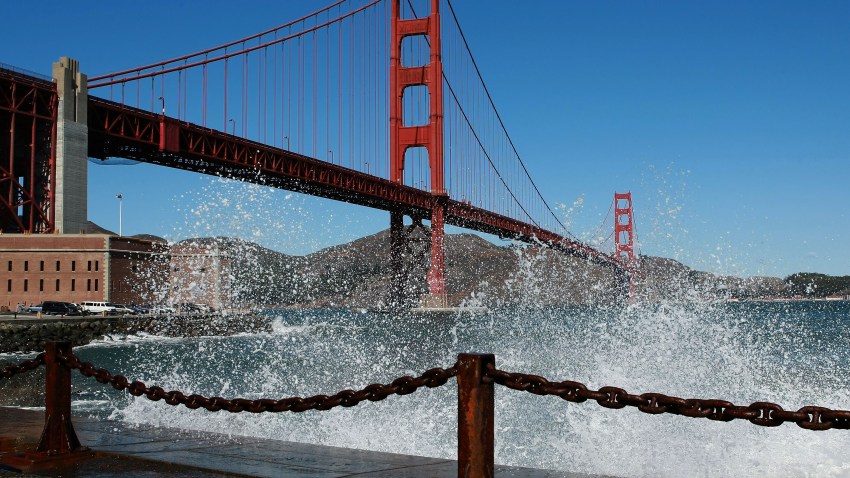 The Golden Gate Bridge, Highway and Transportation District is looking for new ways to earn money without having to raise tolls yet again.

The latest bright idea? An educational "experience" that could include tours of the bridge's structure -- maybe even the top of a tower.

That's right, in three to four years you might be able to buy a ticket to climb the bridge -- or, for the disabled (and just plain lazy), there might even be an elevator to the top of a tower.

A similar tour is offered to visitors to Sydney, Australia's landmark Harbour Bridge, with tickets costing up to AU$258 ($240), and local officials intend to reach out to the Aussies for their tips and advice on conducting tours.

It would all be part of a larger interactive history lesson about the bridge and the region, and local tourism boosters love the idea.

The bridge district is facing a budget deficit averaging over $26 million a year for the next five years, and hope to raise up to $9 million dollars a year.

Maintenance crews climb the bridge all the time for painting and inspection, and fictional super spy James Bond dueled a villain bent on destroying Silicon Valley on the suspension cables in the movie Octopussy.

More recently, protesters climbed the bridge to hang banners demanding that the Chinese government grant Tibet autonomy when the Olympic Torch passed through San Francisco on the way to the 2008 Summer Games in Beijing.

Jackson West .
Copyright FREEL - NBC Local Media