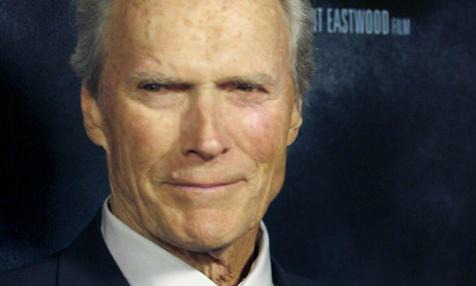 Actor, director and Northern California resident Clint Eastwood is being honored Wednesday in Washington, D.C.

Eastwood will cut the ribbon to open a new movie theater at the National Museum of American History. The renovated theater is the newest spot Smithsonian visitors can go to learn about the history of film.

Eastwood is also there to accept the James Smithson Bicentennial Medal for his distinguished contributions in film for the past six decades.

The theater that opens today is the old Carmichael Auditorium, which has been renovated thanks to a $5 million donation by Warner Bros. The new space, now named the Warner Bros. Theater, has 3D technology, but it can also screen black and white silent films.

Along with the free movie theater, the new venue has other Hollywood displays such as costumes from Eastwood's films.

In a statement, Warner Bros. Chairman and CEO Barry Meyer said the new theater will be a place to highlight the nation's movie legacy.
Eastwood, 81, was born in San Francisco. He went to high school in Piedmont. He was once the mayor of Carmel and now lives in Pebble Beach.