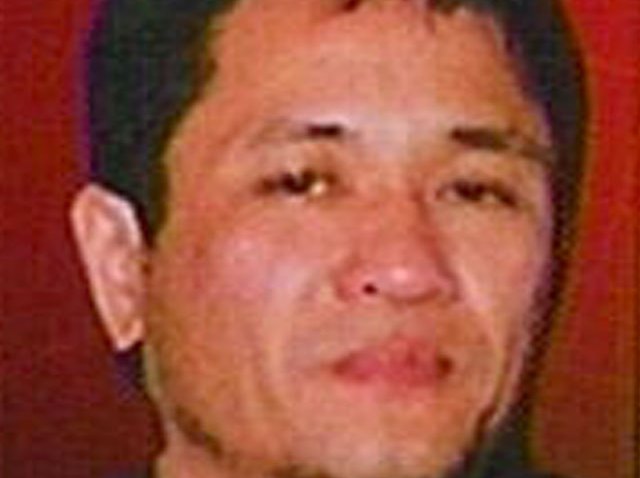 A trail of four bodies discovered over the past week are all reportedly linked to one man. A fifth man remains missing in the case and the prime suspect was shot and killed by police.
The complex mystery began to unwind in the East Bay Tuesday night after a police chase ended with the shooting death of the prime murder suspect.
The victims:
Marcaria Smart - last seen Aug. 25, body discovered Tuesday in Vallejo
Segundia Allen - last seen Aug. 25, body discovered Tuesday in Vallejo
Ricardo Sales - found dead Saturday in Hercules
Cindy Tran - found dead in suspect's car Tuesday in Richmond
The missing:
Frederick Sales - Ricardo's son, last seen Friday
The suspect:
Efren Valdemoro - shot and killed after chase Tuesday
California Highway Patrol officers shot and killed 38-year-old Efren Valdemoro in a Ranch 99 Market on the Richmond/El Cerrito border after he led them on a high speed chase.Valdemoro is the suspect in at least four homicides and may be connected to the disappearance of the fifth man.

After the shooting, police found the body of a woman believed to be Valdemoro's girlfriend inside the vehicle. CHP officer Trent Cross said it looked as though the woman had been dead for a while and had been strangled and beaten.
Valdemoro is also also being connected to the disappearance and killing of two women who were last seen alive a week ago. Marcaria Smart, 60, and Segundia Allen, 63, were last seen in Allen's white Cadillac Escalade. That vehicle was discovered in a remote location in Hercules Wednesday afternoon.

The case unraveled in two locations Tuesday night. First the high speed chase and crash in Richmond and second at the home of one of the missing women. While searching Allen's Vallejo home, investigators discovered two bodies. One was inside the house; the other was in the back yard, police said. Police say they've been dead for a while and badly decomposed.
Police say it was a grisly scene and that Allen's husband, 72-year-old Charles Rittenhouse, was also in the home with the dead women. Valdemoro also lived at the home on occasion, according to people who knew him.
Police also uncovered a mountain of explosives and bomb-making material inside and outside that house. ATF certified experts were going through several boxes full of evidence including blasting caps, cannon fuses and hundreds of jars of unknown chemicals. Police arrested Charles Rittenhouse on charges relating to the explosives.
Neighbors of Charles Rittenhouse say he was a chemist and described him as a nice guy. They told us he had been packing boxes and appeared to be moving over the past week. Valdemoro lived at the Vallejo house on and off and had prior police contact but was never arrested, police said. Police were called to the Vallejo house for domestic complaints in the past.
Investigators also searched a storage facility in Vallejo that is somehow connected to the case.
Police say the prime suspect in the case is Valdemoro. He is connected to all of the victims. He is also suspected of killing 73-year-old Ricardo Sales, who was found dead in the master bedroom of his Hercules home Saturday. Bay City News reported police believe Valdermoro and Sales became involved in a violent argument Friday night. Valdermoro allegedly blugeoned Sales to death in the home, which he shared with his son and several other housemates, police said.

Sales' son, 35-year-old Frederick Sales, has been missing since his father's body was discovered. Police spokeswoman Michelle Harrington said investigators are concerned about his safety.
This case is developing rapidly and is changing quickly as more evidence is discovered. Refresh this page frequently for the latest details.