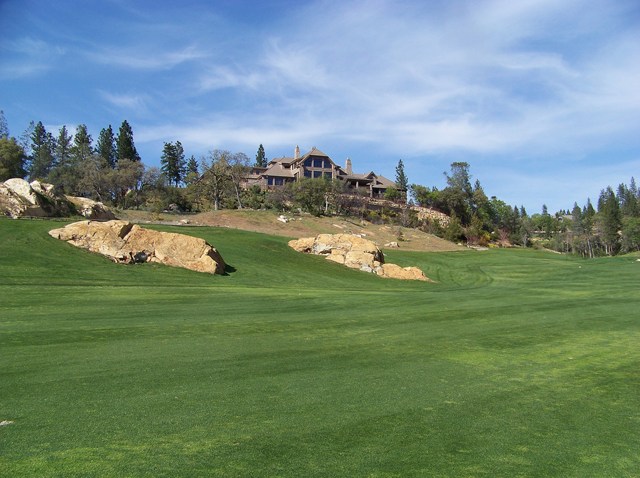 Construction mogul C.C. Myers is being forced to sell his unfinished luxury country club home but not because he wants to.

The founder of C.C. Meyers construction company, which most recently completed the Labor Day Bay Bridge construction project, was forced to declare personal bankruptcy after a personal business deal went south. His company is famous for working on highways and bridges across the state.

Now his unfinished 8,000-square-foot Placer County home is for sale.

"It's something a 22-year-old pro athlete would come up with," listing agent Matthew Baughman of Keller Williams Realty told the Sacramento Bee. "It's that whole house-on-steroids thing."

The contractor spent 20 years building his 1,200 acre dream home, according to the Bee. Myers' unfinished project was suppose to be the unofficial centerpiece of the Winchester Country Club before it was foreclosed on.

Baughman told the paper that Myers put at least $2 million into the home and it probably needs up to another $2 million to complete.

"It may not be worth that; it may be worth more," he told the Biz Journals. "There is more than that (amount) in the property."

Myers was already trying to sell his current home in Sacramento for $4.5 million and he is losing his 45 percent share of his construction company as part of a bankruptcy agreement.