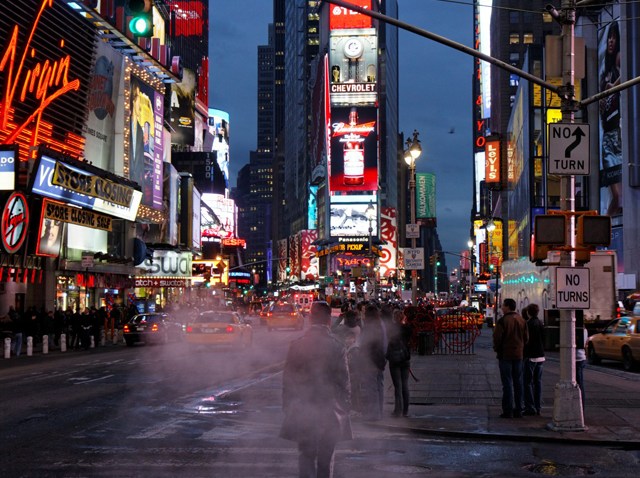 The Mid-Market corridor's been riddled with strip joints and empty storefronts for decades now, and the man who fancies himself a sort of Wayne family to Mid-Market's Gotham is David Addington.

He owns the Warfield Theater— if you'll recall also the future home of a three-level Foreign Cinema sibling restaurant— and has gourmet sausage resto Show Dogs already under his belt.

To top it off, he's signed Blick's Art Supplies away from its current spot on Van Ness, and is spearheading a proposition on this November's ballot to allow Mid-Market signage ranging from "dancing inflatable men" to digital billboards.

Detractors have already written off the measure as electric blight, but Addington so believes in the ugly duckling neighborhood that he's moving his family, 18-month-old daughter in tow, to the Tenderloin come January.

And he's also lined up a pretty impressive array of supporters, including six supes, SPUR, and even the person who led (and won) the 2002 campaign to ban new billboards in the city.
Copyright CURBS