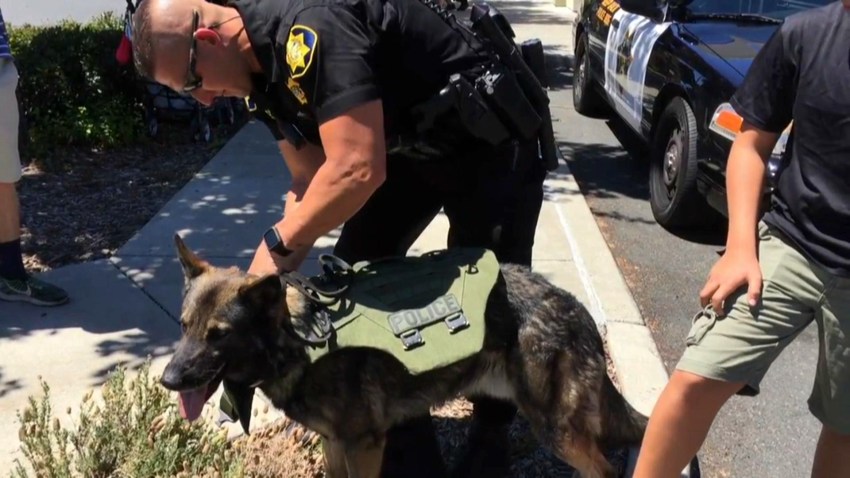 K-9 teams across California are showing off their skills as part of an annual fundraiser designed to benefit police dogs.
The "Cover Your K-9 Fundraiser" takes place at 61 Pet Food Express locations around the state this weekend.
While the well-trained dogs demonstrate their unique abilities and training, officials collect money to pay for K-9 bulletproof vests, emergency veterinarian care and other services needed to take care of the police pups.
The fundraiser continues through Sunday.