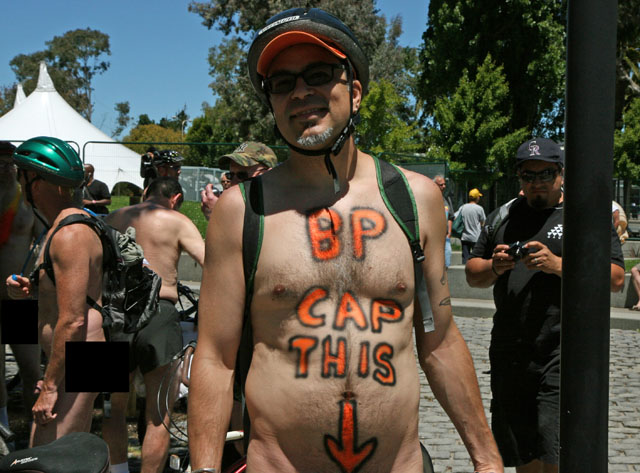 An "only in the City" event is set for this weekend.

On Saturday, cyclists say they will strip down naked to get you to strip off your dependence on oil.

June 11 will be the 8th annual World Naked Bike Ride.

Riders will meet at Justin Herman Plaza at noon, Just follow all the stares. They will circle the city with a ride by AT&T Park, the Ferry Building, the Palace of Fine Arts, Lombard curve and North Beach before swinging back to JHP. The total ride is 14.5 miles.
Organizers encourage participants to bare it all, but will not turn away folks who want to ride with clothing. There will also be body paint artists available to paint a portion of your body to help use it as a billboard of sorts.

Beyond the giggles, the group says this is their higher purpose:
Bicycling instead of driving helps reduce our negative environmental impacts on the planet.
Nudity represents the exposure we face every day from dangerous pollution and automobile fumes.
Seeing ourselves naked requires awareness of our own bodies and hopefully our health.
Nudity encourages appreciation of our individual beauty and uniqueness. People of all ages, sizes, builds, and appearances show the world how varied "real" bodies can be.
The clothing-optional event actually takes place throughout the country in several big cities.