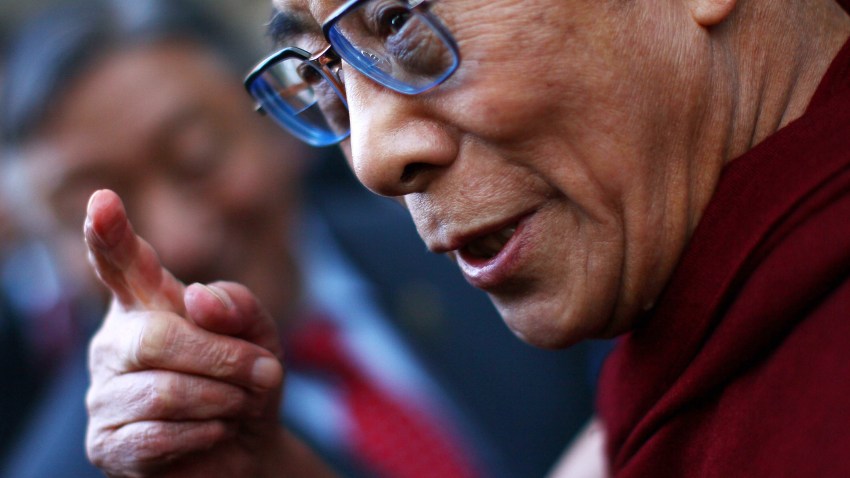 At an event in Los Angeles yesterday, Twitter CEO Evan Williams got a chance to bend the ear of Tibet's ruler-in-exile, Tenzin Gyatso, better known as the Dalai Lama.

When Williams asked the spiritual and political leader if the latter might join Twitter, "he laughed," according to Williams.

But only a few hours later, the verified @DalaiLama account sent out its first tweet.

Gyatso is on a U.S. tour, and earlier met with President Barack Obama -- also a big Twitter user.

That meeting was fraught with diplomatic meaning: Nobody wants to anger the Chinese government, which holds our debt, manufactures our iPhones, and considers Gyatso an enemy of the state.

Twitter is already banned in China, though recently President Hu Jintao created an account on a competing, local service.

Jackson West is not a fan of theocracies, even Buddhist theocracies.
Copyright FREEL - NBC Local Media