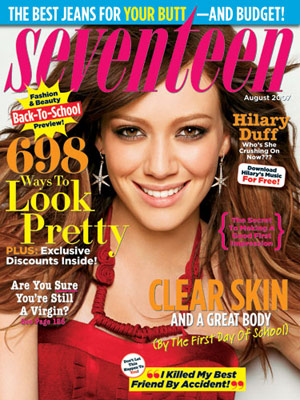 A Danville teen is one of five finalists for Seventeen Magazine's "Pretty Amazing" contest.
Seventeen Magazine asked readers to write in and explain why they were amazing and Lauren Lindberg replied.
She told the magazine she developed ADD and depression in high school, causing her to withdraw from her friends and family. She did not know how to express herself until she took a film class in high school and joined Bay Area Video Coalition. It sparked her passion for movies and she has been making films ever since.
Her biggest accomplishment to date is a documentary about blind teens at The Hatlen Center for the Blind in San Pablo. The film has already been accepted at 12 international film festivals.
Lauren says she has two more projects in the works. One about teen suicide and another about body image.
Lauren tells Seventeen her inspiration for her work is her family.
"They have been with me through thick and thin," Lauren said. "Always supporting me, and always believing in me. Sure, there have been many times that I didn't feel this way, but like any family, the challenges we have overcome have brought us closer."
Lauren will be in New York City Tuesday to attend a special event for the finalists.
The winner of the contest will receive a $10,000 college scholarship and appear on the cover of Seventeen's October issue.
You can help Lauren win. Just vote for her on Seventeen's website.
The winner will be announced in August.