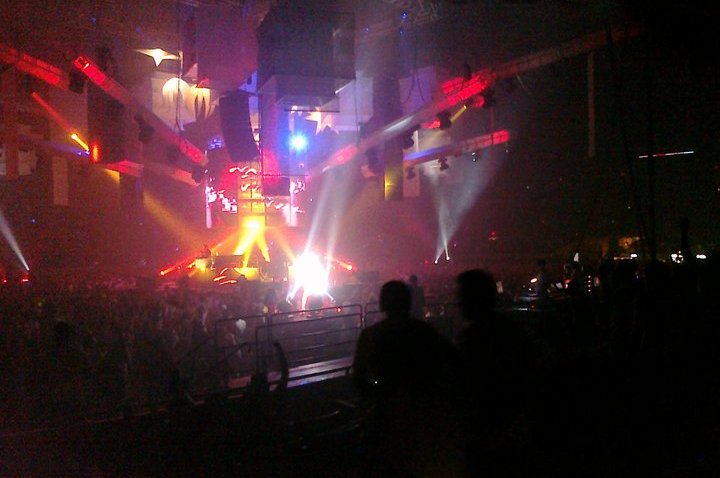 The family of the man who died following Saturday night's rave at the Cow Palace are calling on officials to call off future parties because they say rave's are simply too dangerous.
Anthony Mata, 23 from Santa Clara, was one of about a dozen people who ended up in San Francisco and San Mateo County emergency rooms following the annual electronic music festival "etd.POP 2010." Most of the young people who were taken to the hospital became sick after ingesting tainted drugs. And although drugs played a role in Mata's death, Daly City police Sgt. David Mackriss said Tuesday that authorities were ruling out the possibility that tainted drugs alone killed him.
NBC Bay Area spoke to Mata's aunt and a cousin who called on Daly City to cancel next year's rave event.
Daly City Police Capt. Cory Roay agrees.
"I think it's fair to say there will be some scrutiny and likely some debate on whether this event will take place next year," Roay said.
Also Tuesday, police said another person has been hospitalized after taking tainted drugs at the rave. A 25-year-old San Jose man was admitted to an East Bay hospital late Monday night after falling unconscious from a suspected overdose of the drug ecstasy. His condition is said to be life threatening.
Health experts said anyone who attended the concert and has symptoms related to an overdose should get examined at a hospital.
As of Monday evening, five people remained in critical condition suffering from kidney failure and internal bleeding.
Medical staff at San Francisco General Hospital said the symptoms they saw over the weekend were not typically seen in patients who overdose on Ecstasy, prompting authorities to suspect the drugs may have been tainted with an unknown substance.

Two people who were in stable condition Monday told police they don't know any of the other patients, and said neither purchased their drugs at the music event, according to Daly City, Daly City police Lt. Jay Morena.

Along with the medical emergencies, police arrested 68 adults and five juveniles for allegedly possessing or selling drugs. The adults were booked in jail and the juveniles were given court dates after being released to their parents.

A joint task force apparently knew that the party may have illegal drug activity because police held an undercover operation called "eBuy4" that led to the arrests.

Police say they also seized 800 Ecstasy tablets and other drugs including LSD, cocaine, methamphetamine and marijuana.

Last year's event netted similar arrests and drug seizures.

Below is a YouTube clip of the event. It does not show the trouble, but it does show some of the entertainment that drew the crowd of 16,000 to the Cow Palace Saturday night.