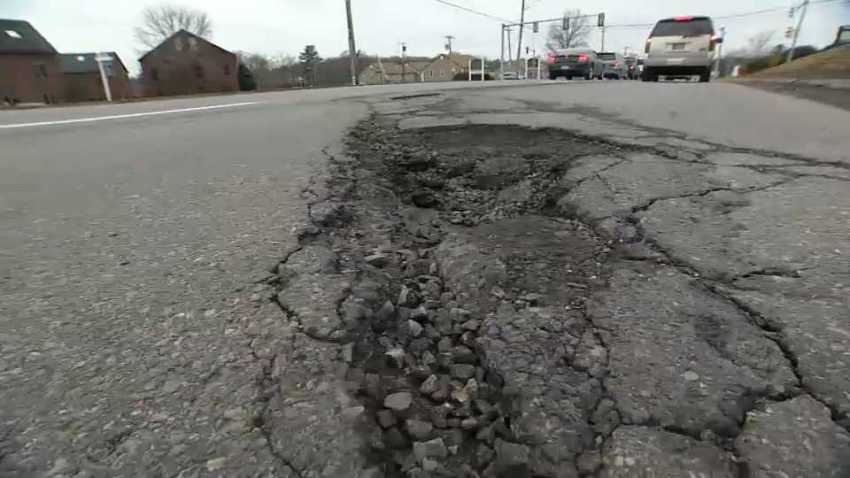 Potholes large and small have caused Bay Area drivers headaches for years, but more than wear or tear on your car, poor roads end up costing more public dollars to repair in the long run - up to five times more.
[[C, 411754415]]
"A municipality that spends $1 on timely maintenance to keep a section of roadway in good condition would have to spend $5 to restore the same road if the pavement is allowed to deteriorate to the point where major rehabilitation is necessary," a previous analysis of 109 Bay Area jurisdictions and 42,500 "lane-miles" of roadways concluded.
That adds up.
In 2014, those costs were estimated to be $400 million and San Jose's former transportation director Hans Larsen had estimated those numbers would increase to $870 million by 2020.
As of the latest report, 22 municipalities in the Bay Area were still behind in road repair, totaling more than 32 percent of public roadways. To catch up, billions of dollars in new tax revenue were approved by voters in November that went into effect earlier this month.
The Metropolitan Transportation Commission has reported that the Bay Area improved the quality of its roadways over the last five years, but not every area is improving equally.
To find out if your city has improved or is falling behind, you can navigate street-by-street on its website:
Street Pavement Condition | Vital Signs
Here is a snapshot of what that looks like around the Bay Area:
In North Bay:
Four of the five lowest-ranked pavement scores in the Bay Area were in North Bay with Larkspur in Marin County at the bottom. The cities of Petaluma and Vallejo as well as Sonoma County are also in poor condition. While in less than ideal conditions, the city of Vallejo recently repaved a large amount of its pavements, making the biggest improvement of any Bay Area city.
Benicia, Rio Vista, Suisun City, Calistoga, Cotati and Napa County are all in "at-risk" condition, which is defined as "deteriorated pavement requiring immediate attention, including rehabilitative work."
In East Bay:
Orinda in Contra Costa County is tied for fourth-worst ranked pavements in the Bay Area.
Albany, Berkeley, Martinez, San Leandro and St. Helena all follow with pavements "requiring major rehabilitation or reconstruction," according to the report.
Oakland, which recently made news with #StevetheSinkhole, also has an "at-risk" ranking of its nearly 2,000 lane-miles of pavements it is responsible to maintain.
On the Peninsula:
Millbrae has the lowest-ranked pavements in San Mateo County, followed by Pacifica, Belmont, East Palo Alto and San Carlos. The five cities each have an "at-risk" ranking of its pavements.