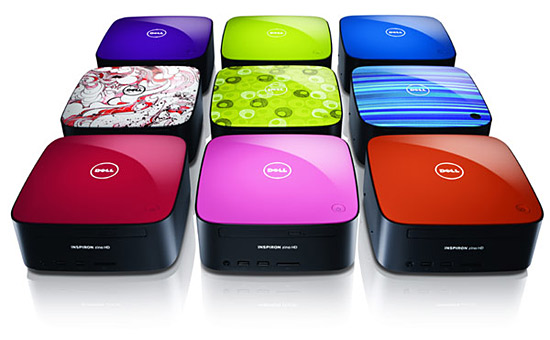 Dell teased us with its tiny Inspiron Zino PC last summer, and finally it makes its way to the real world.
It looks like an excellent addition to any home theater or desktop, especially if you configure it with a terabyte of hard disk space, 8GB of RAM, 64-bit Windows 7, a 512MB ATI Radeon HD 4330 graphics card capable of blasting out 1080p, and its upcoming optional TV tuner.
Sounds like hot competition for Apple's newly updated Mac Mini.
There's no Intel Atom processor or the NVIDIA Ion platform on board as we had hoped, but we're still satisfied with the highest-end processor available on it, the 1.8GHz dual-core AMD Athlon Neo X2 6850e.
Decked out with all this goodness, the Zino's not the cheapest home theater PC in the world, but its price of around $700 fully configured ain't bad. Or if you go with its basic trim, you'll have a fully functioning PC for a rock-bottom $229.
For more gadget news, check out DVICE.com.
Copyright DVICE - DVICE