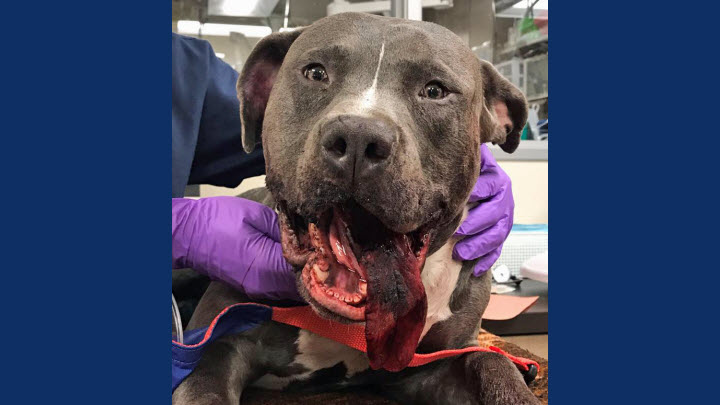 A 9-month-old pit bull is in serious condition and set to undergo surgery after she was beaten Monday, according to Alameda County sheriff's officials.
On Monday, deputies were dispatched to the East County Animal Shelter in Dublin to investigate a report of animal cruelty.
According to the sheriff's office, the female puppy named Allie was repeatedly beaten with a weapon but was able to get away. Concerned citizens found her in serious condition and brought her to an emergency veterinary hospital.
The puppy suffered a fractured jaw, a missing tooth and extensive bruising on her back and hindquarters consistent with blunt trauma, sheriff's officials said.
Deputies located and arrested the suspect on suspicion of felony animal cruelty. The suspect, whose name was not immediately released, was booked into Santa Rita Jail.
Sheriff's officials said Allie was taken into protective custody and is being cared for by county animal services. She was scheduled to undergo reconstructive facial surgery Wednesday.
Anyone wishing to donate to Allie's treatment and recovery can do so by visiting Tri-Valley Animal Rescue online at TVAR.org and typing "ALLIE" in the notes section of the donation.