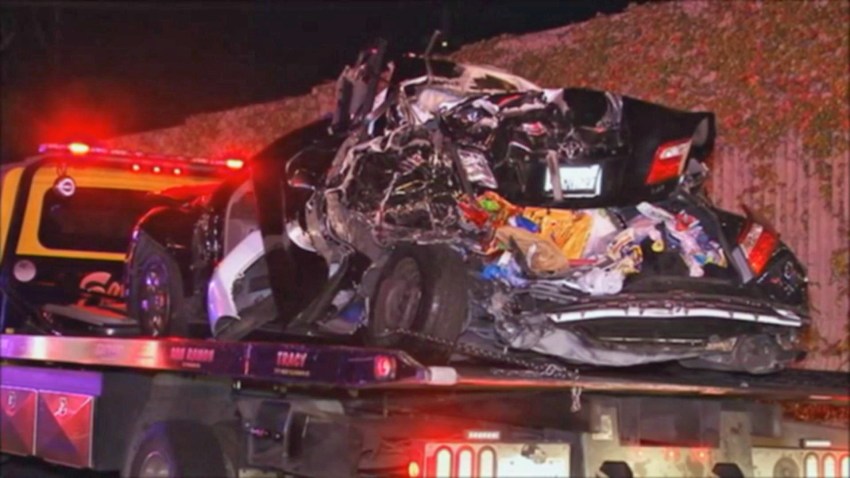 It's been more than a year since the tragic death of a 3-year old boy from the East Bay, killed after a drunk driver slammed into the vehicle he was in on the shoulder of a freeway.
The Pleasanton woman convicted of felony gross vehicular manslaughter appeared in court for a preliminary hearing, which was continued for a later date.
The family of Elijah Dunn wanted Yarenit Malihan, the wife of an Alameda County deputy, to be charged with second-degree murder.
"I don't think she's sorry about it at all," said Chuck Manoiki, the boy's grandfather.
Malihan was behind the wheel of her car that crashed into another vehicle on the shoulder of Interstate 680 in San Ramon last year. Elijah died, and his mother and siblings were hurt. Malihan was driving while under the influence and driving with a suspended license, authorities say.
Manoiki doesn't believe Malihan is sorry because she had two DUI crashes in a three-month period. He believes the fact that she's the wife of a law enforcement officer is the reason she didn't get a second-degree murder charge.
"In my heart, this is my opinion. That's why I feel she didn't get convicted of it," Maniki said. "Now, it's hurting us in the long run because she killed my grandson."
Legal analyst Steven Clark disagrees, saying he doesn't think the District Attorney's Office gave her preferential treatment.
"She's looking a significant prison sentence as a result of her conduct," Clark said.
Clark said it would have been difficult for the DA to charge Malihan with second-degree murder because her first DUI case was pending at the time of the fatal crash.
Manoiki said he just wants justice.
"Anything we say, anything we do is not going to bring him back," he said of his grandson. "We need the system to get better."
Editor's note: A previous version of this story said Malihan was scheduled to be sentenced Thursday. The story has been revised to reflect Thursday's court appearance was a preliminary hearing.