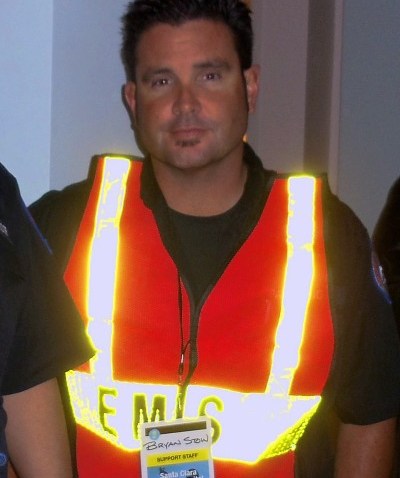 Grab food at any of the Bay Area's 18 Pizza My Heart restaurants today (Tuesday) and you'll be helping out the family of an injured Giants fan.
Pizza My Heart says 30% of today's proceeds will go towards Bryan Stow's medical bills. Stow is in a medically induced coma in Los Angeles. He was attacked on Thursday as he was leaving the Dodgers home opener. Stow was dressed in Giants attire. Police say he was attacked by a couple of men dressed in Dodgers attire.
Officers are still looking for those fans. They are now offering a $50,000 reward for information leading to their arrest. $25,000 was put up by the Dodgers organization. $10,000 was put up by the Giants.
Stow is from Santa Cruz. He is a paramedic for AMR. The company will hold its own fundraiser for Stow tomorrow. For more information about fundraisers for Stow click here.