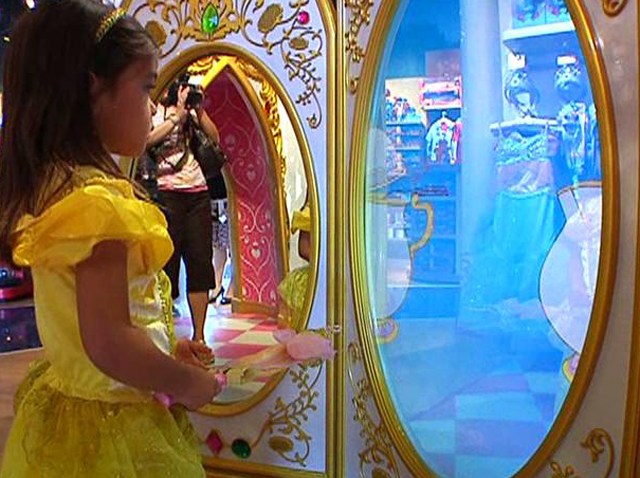 It may not be iDisney but San Francisco's new Disney store got a little help from a powerful character.

The City has been without a Mickey Mouse wonderland since the old Disney store at 400 Post St. closed. But that is about to change.

A new 6,400-square-foot Disney store is set to open at 39 Stockton St. in San Francisco on Friday. The new location is less than four blocks from the old store.

But Disney's new incarnation will have a completely new look and a little help from a powerful friends. Last year the company announced that Apple CEO Steve Jobs and his team would help redesign more digitally advanced, interactive stores across the globe.
Jobs joined the Disney board in 2006 when the Mickey Mouse company purchased Emeryville-based Pixar. Last year he was given about $1 million a store to play with and told to go to work.
Jobs involvement with the San Francisco location was in the early stages of the overall concept design for the new look Disney stores. And his direct involvement was described as minimal.
The heavy lifting was done by Disney's "imagineers," who were responsible for delivering the final product.
The San Francisco location is one of the first of the new wave of stores that will feature "magic" talking mirrors equipped with computer chips that talk to customers based on the in store products they are carrying.
Some stores will also feature interactive theaters where young dreamers can choose what they watch, karaoke contests and live chats with Disney Channel stars via satellite.
Perhaps the center piece of the store will be a 30-foot Lucite tree "that transforms its colors with changing seasons."