Katherine Bonenti will share her story with anyone who will listen. She leans toward you a bit to engage you. She conveys latent anger with perfect diction. She waits to watch your jaw drop.
The retired nonprofit executive's mission is to tell every Californian that neither dentists nor doctors are required to carry malpractice insurance.
"You can't drive a car without liability insurance," she explains. "But you can practice medicine."
MOUTHFUL OF MALPRACTICE
Bonenti discovered that her dentist didn't have liability insurance the painful way: after seeking a second opinion about continual aching in her mouth.
She says that dentist -- as well as at least two others in subsequent visits -- were astonished at what they found in exams and X-rays. They blamed her longtime dentist.
"This needs to be redone, and this needs to redone, and so on and so forth," she recalled them saying.
Bonenti said one dentist at the University of the Pacific Dugoni School of Dentistry described the work in her mouth as so shoddy that he would have guessed it was the product of a dentist in a third-world country or eastern Europe, not San Francisco. Several dentists told her that fixing her mouth would cost tens of thousands of dollars, she said.
So Bonenti, who lives on a fixed income in Larkspur, decided to sue her dentist of 37 years.
THE SUIT
As malpractice lawsuits go, Bonenti's complaint looks similar to those we have seen before. A patient raises accusations, lays out damages, and asks for an award to fix them. The provider responds. Allegations bounce back and forth in filings overs months or years.
What made this case different was that the defendant, Dr. Bassem Moussa, did not muster a defense at all. The case was filed in June of 2015. But records show he did not respond at all.
And then, Moussa died.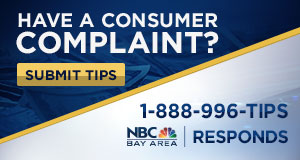 An obituarty from SFGate posted on Legacy.com says he died Jan. 8. "After a long battle with an atypical brain tumor, Bassem Moussa passed peacefully in his sleep at home," the obituary read.
Bonenti was dumbfounded when she learned Moussa was dead. But her attorney said they should proceed with the suit.
So they did.
And they won.
On March 3, San Francisco Superior Court Judge Joseph M. Quinn issued a default judgment of $137,415.
But really, Bonenti lost.
GOING BARE
Even if Moussa didn't have any assets -- which Bonenti claims his family told her attorney -- his malpractice insurance would be obligated to pay the award. That's what Bonenti's attorney assured her. An insurer was on the hook.
Like many consumers, even Bonenti's lawyer assumed the dentist was required to carry liability insurance. He was wrong.
She is due $137,415. She will get $0.
"Nothing," she said gently, followed by silence. This is when the listener's jaw drops.
Bonenti uses a phrase for doctors' and dentists' ability to practice without malpractice insurance: going bare. Bonenti says consumers cannot just presume, the way she and her attorney did, that their health care provider has insurance that will cover their expenses in the event of malpractice.
She now tells friends, family, neighbors and even strangers to speak up when they are in the exam room.
"Ask," she says forcefully.
UNCOMMON COVERAGE
We surveyed the 50 states to see how California law compares to the rest of the United States. We found a patchwork.
In calling every dental board or its equivalent around the country, 10 states told us malpractice insurance is required; 32 states said they do not. The remaining eight never got back to us.
Some states, like Mississippi, told us that they require proof of coverage when a dentist first applies for a license. But the State Dental Board of Examiners was quick to point out that its staff does not require proof of coverage to practice or renew a license.
New Mexico is another state that requires proof of liability coverage only for initial licensure.
Bonenti believes the law should change. She feels malpractice coverage should be universal. And she has begun to put pressure on lawmakers to do just that.
Short of requiring medical professionals to carry insurance, Bonenti argues that those who are "going bare" should be required to tell their patients up front.
"It should be very transparent," she said. "If doctors don't want to have insurance, patients should be notified going into the office."