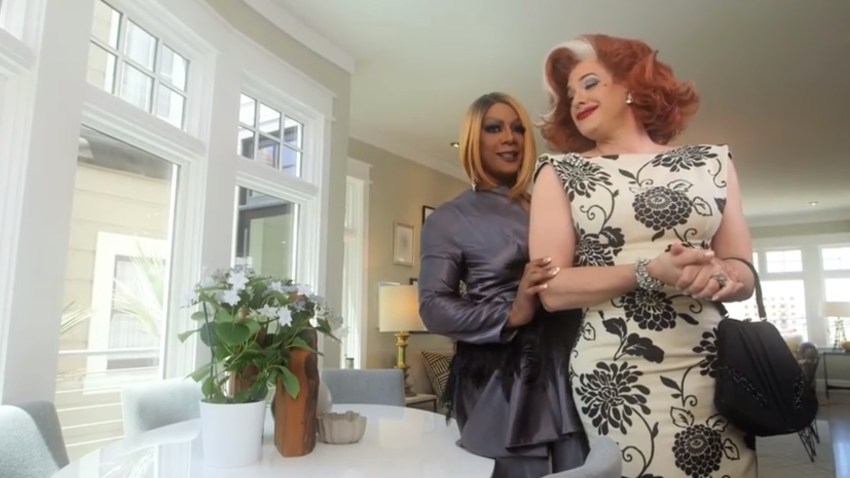 While Bravo's new reality show "Million Dollar Listing San Francisco" is putting local real estate agents in the limelight, a pair of realtors who aren't on the show are making waves online by creatively using entertainment as a sales tactic.
San Francisco drag queens Mercedes Munro and Katya Smirnoff-Skyy are the latest movers and shakers in San Francisco real estate. According to SF Weekly, they're the stars of a cheeky new video for a Bernal Heights home listed by realtors Michael Minson and Danielle Lazier.
Munro and Smirnoff-Skyy give off what the realtors describe as "urban eleganza" as they show off "The Belle of Bernal," a home located at 52 Mirabel Avenue.
Perhaps it's not too late for this charismatic pair to make a cameo on Bravo.
Copyright FREEL - NBC Local Media