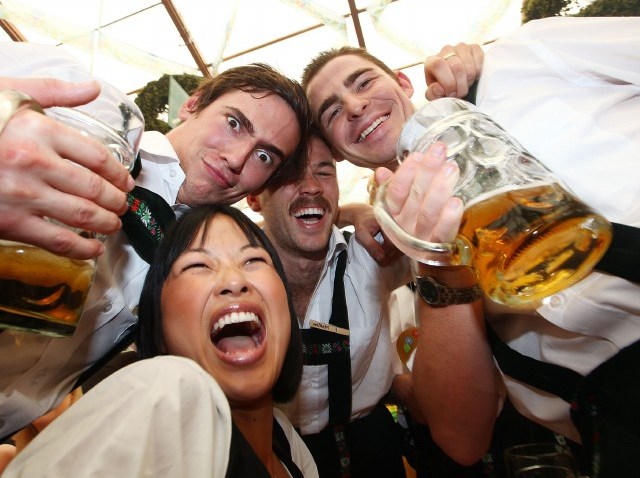 As people celebrate Oktoberfest in towns all across the world this weekend, the biggest party in Silicon Valley remains in historic downtown Campbell.
The 6th annual beer festival, held on East Campbell Ave., boasts a wide array of traditional German beer, wine and food. There will be plenty of Spaten Beer, the official beer of Oktoberfest Munich, along with bratwurst, sauerkraut and apple strudel, among other German and American favorites.
Live music will be spread out through three separate stages and will include German polka, jazz, blues, and alternative rock.
Campbell's Oktoberfest isn't only for adults, though. A plethora of arts and craft booths will be on hand selling handcrafted goods. A section of downtown will also be reserved for children, with bounce jumps, face painting, and other activities.
The celebration is presented by the Campbell Chamber of Commerce and is expected to bring 40,000 people into town this weekend.
The city recommends that patrons get there early, as beer will start to flow at 10 a.m. to 5 p.m. on Sunday.
Oktoberfest is a 188-year-old tradition that started as a wedding celebration for German King Joseph Maximilian and Princess Theresa of Saxony. Beer, and the mass consumption of it, was the highlight of the party and has sustained the festival ever since.