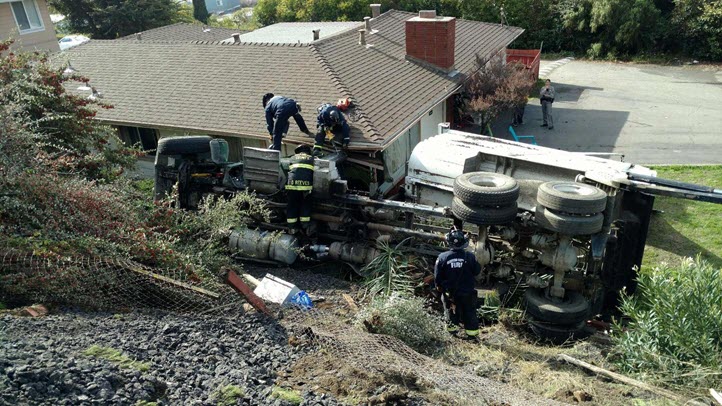 A dump truck driver was rescued and suffered non-life threatening injuries after the vehicle rolled over and slid into a nearby home in San Leandro, firefighters said.
The accident was reported at 9:26 a.m. Monday at the intersection of Saratoga Street and Strang Avenue, in unincorporated San Leandro, according to the Alameda County Fire Department.
Firefighters said the dump truck rolled over onto a large palm tree, which broke its fall.
No other injuries were reported.