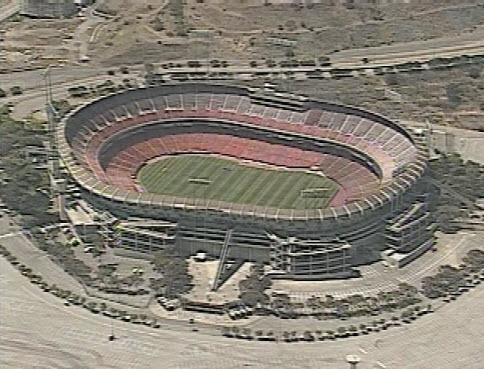 Candlestick Park security officials received frequent reports of violence well before the mayhem and shootings on Saturday during the Raiders-49ers game made national headlines, via the Badfan texting system. But of the 40 texts security personnel received, over half were fake or pranks, according to the Bay Citizen.

In one incident, security guards responded to a report of a fight only to find a laughing woman, pointing at her embarrassed boyfriend, victim of the texting prank, the Bay Citizen reported.

This is typical behavior, according to a 49er official, happening "at every game," and emblematic of a larger problem: the fans have no respect for authority.

Disdain for security guards -- often viewed as mall cops or worse -- is nothing new, but the fact that the beer-fueled boors on Saturday had no respect for police officers "with badges and guns" is especially troubling to San Francisco police, according to the Web site.

What's the reason for all this? Nobody knows -- or if they do, nobody's offering a pithy explanation offered up in 300 words or less.

Copyright FREEL - NBC Local Media