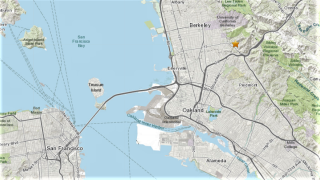 A preliminary 2.7 magnitude earthquake struck in the East Bay Wednesday morning, according to the United States Geological Survey.
The quake hit at 5:51 a.m. and was centered about 2 miles east of Berkeley, the USGS said.
Wednesday morning's temblor comes a day after three small quakes hit near Calaveras Reservoir, close to the Alameda-Santa Clara County border.
No other information was immediately available. Updates to come.