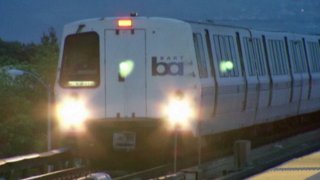 The Lake Merritt BART station has reopened Saturday evening after a closure due to a "major medical emergency," BART officials said in a tweet.
There is also a major delay at the Fruitvale station in the Daly City direction, BART tweeted.
According to a BART official, there was a report of a person struck on the tracks. That person has been transported to a medical facility.