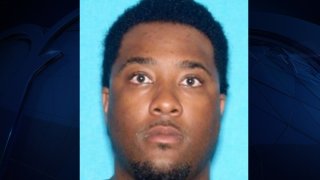 The Oakland Police Department is asking for the public's help in locating a man in connection to Kevin Nishita's murder, they said Sunday on social media.
The man's name is Laron Gilbert, police said.
"If you have information on Gilbert's whereabouts call 510-238-3426," OPD tweeted.
Kevin Nishita was a security guard who was shot and killed in an attempted armed robbery of a news crew in downtown Oakland last year.
Three people, including Gilbert, were charged with murder, attempted second-degree robbery and assault with a semi-automatic firearm, according to the district attorney's office.
One of the three suspects, Shadihia Mitchell, appeared in court Friday and was charged with murder, attempted robbery, and assault with a firearm.
Nishita's widow, Virginia Nishita, attended court Friday and spoke about hoping to get some closure.
"It does help me," she said. "I miss Kevin very much. It's really hard, but I live day by day and I got to be strong for him. It's part of healing."