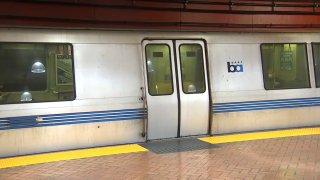 Police are investigating reports of a shooting inside a BART train at the West Oakland station Wednesday.
No injuries were reported and police are still looking for three suspects who fled the scene, a BART spokesperson said.
"Trains to San Francisco and East Bay are single-tracking through West Oakland Station," BART said on Twitter.
This is a developing story. Check back for updates.