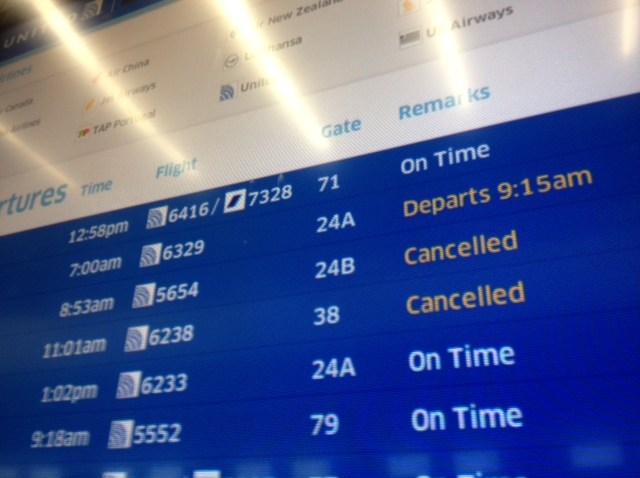 Because of the flurry of snow on the East Coast, San Francisco International Airport canceled 21 flights Wednesday morning with flights headed to places such as Baltimore and Washington.
In addition to the cancellations, an SFO duty manager said there are other delays are up to 90 minutes New Jersey, New York and Philadelphia.
As of 8 a.m., 13 departures and 18 arrivals had been cancelled, mostly on United Airlines and Virgin Airlines.
These cancelations are being echoed around the country because of a storm hammering the Midwest. Some of the heaviest snowfall in two years is expected to hit to Washington, D.C. , NBC News reported.
Most school districts in the surrounding area were closed as 4,000 salt trucks and plows set out to clear roads through northern Virginia, according to NBC Washington.
The storm originated in Montana and moved eastward over the Ohio Valley, dumping six inches of snow on Chicago's O'Hare International Airport on Tuesday. More than 1,100 flights were canceled in and out of the city's two airports on Tuesday, according to NBC Chicago.
Back in the Bay Area, the weather has arrived, though it's much milder than in comparison to the East Coast.
Rain pelted down on Tuesday ngiht, and scattered showers are expected Wednesday and Thursday with a mix of sun and clouds and rain. There may even be thunderstorms on Thursday. Friday should dry up, as should the weekend.
Check out out the storm on the Today show:
Visit NBCNews.com for breaking news, world news, and news about the economy