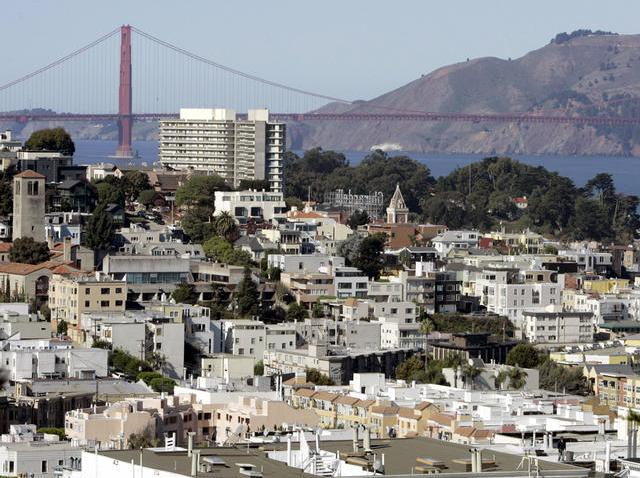 Oh, sure, New York has the Empire State Building and bialis. But what's San Francisco, chopped liver?

As a matter of fact, it's practically filet mignon, when it comes to parking anyway.

Yes, that's right: San Francisco leads the pack when it comes to parking. That's according to George Mason University economist Tyler Cowen, who writes, "Manhattan streets are full of cars cruising around, looking for cheaper on-street parking, rather than pulling into a lot. The waste includes drivers' lost time and the costs of running those engines. By contrast, San Francisco has just instituted a pioneering program to connect parking meter prices to supply and demand, with prices being adjusted, over time, within a general range of 25 cents to $6 an hour."

He's talking about SFPark, which is indeed a groundbreaking program. Tiny sensors embedded in the asphalt let drivers know where to find open spaces, so searching for a space becomes a thing of the past. What's more, the program will recognize streets where there are too few open spots and raise prices to encourage turnover. It'll also lower prices in areas with too many open spaces.

This kind of technology is needed, Cowen says, because parking spaces have tons of hidden costs. We may think of them as "free," or at least cheap, but in reality we're paying through the nose for them in the form of subsidies -- as much as $127 billion a year or more, according to UCLA Professor Donald Shoup. Even the priciest of parking spaces kept artificially cheap thanks to costs paid by taxpayers and property owners.

"Who pays for free parking? Everyone but the motorist," Shoup says. For his part, Shoup has called SF's parking efforts "pathbreaking."

So, breathe a little easier, SF. You may be a sleepy suburb of a city, but at least you've got your head screwed on straight when it comes to putting cars in their place.
Copyright FREEL - NBC Local Media