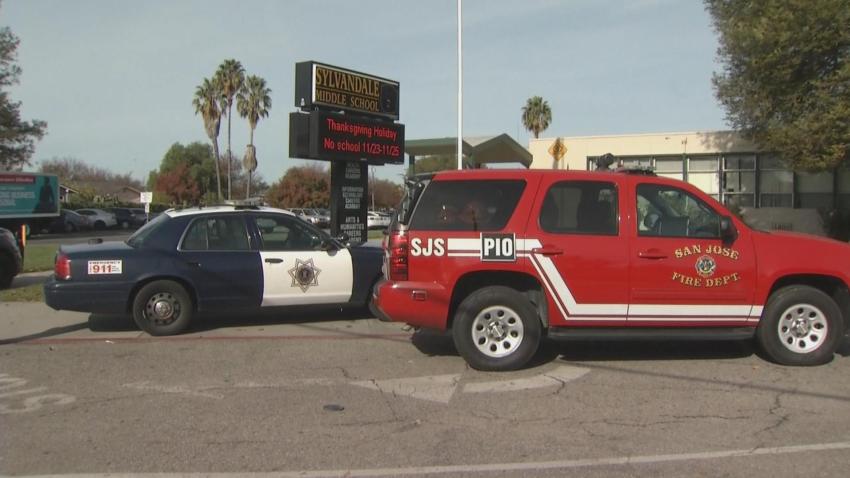 Eleven students complained of suffering from pepper-spray exposure, a San Jose fire captain said, and one went to the hospital.
Crews learned about the incident at Sylvandale Middle School shortly after 9:30 a.m., Fire Capt. Mitch Matlow said. Fire crews were on campus, already, for an inspection that was already scheduled.
A substance, later determined to be pepper spray, was released in the classroom. Emergency crews have transported one student who experienced minor distress to a hospital, he said. That child has since been released from the hospital.
Eleven other students made complaints related to the pepper spray exposure, but were fine after getting some fresh air. Their parents declined to send their children to the hospital, Matlow said.
Why the pepper spray was on campus has not been explained. Matlow said that police are investigating that. The can of spray was found on campus.
The incident was deemed under control around 10:45 a.m., he said.
Janitors had to finish cleaning up the room before allowing students back inside, Matlow said.
Copyright BAYCN - Bay City News