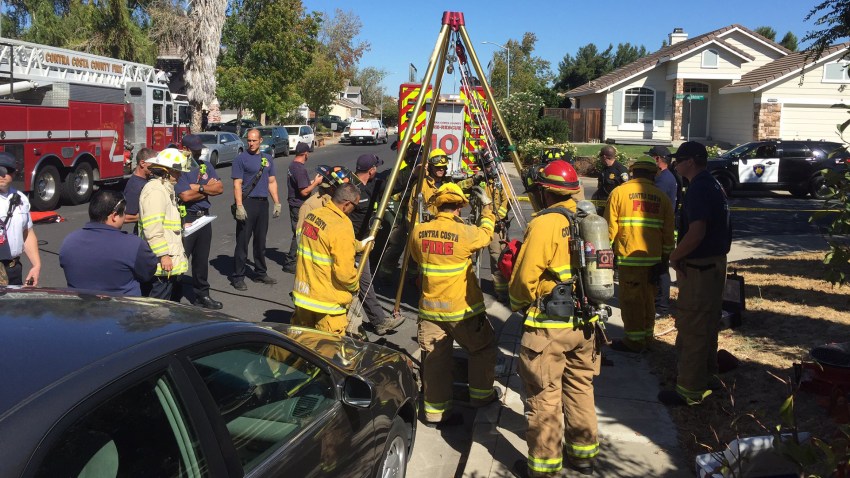 Firefighters rescued a man from a storm drain in Pittsburg Saturday morning.
The Contra Costa County Fire Protection District received a report of smoke coming out of a dry storm drain on the 200 block of Babbling Brook Way. Crews arrived on the scene, only to find a man down there, according to Fire Marshall Rob Marshall.
Rescue crews helped the man out around 11:45 a.m., Marshall said.
The man, who is said to be in his 30s, was conscious and talking to firefighters during his rescue, Marshall said. He was taken to a hospital for treatment.
Marshall did not know what caused smoke to billow out of the storm drain or how the man found himself in it.