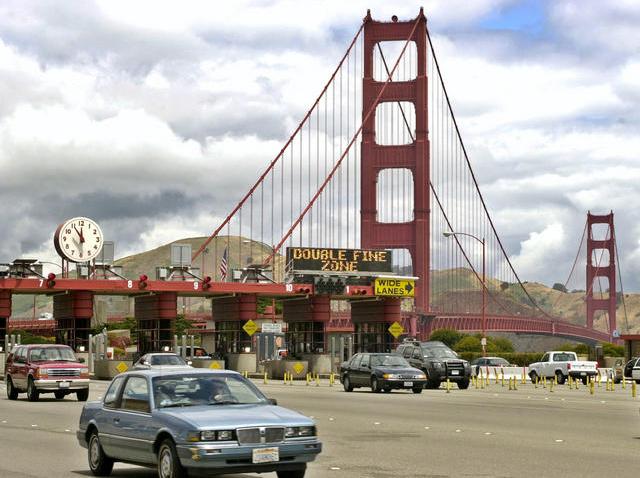 Every good thing comes to an end. For those of you who enjoy the perks of grabbing a few passengers and driving across the Golden Gate Bridge without paying the toll, well, it may be over. Carpoolers may soon have to pay $3 to cross the world-famous span.
The bridge district's Finance Committee will vote Thursday on whether to recommend the carpool toll proposal. If the committee supports the toll, the motion will go for final approval at the board of directors Friday. If approved, the toll hikes would start on July 1. It's projected to generate $1.3 million annually for the bridge district.
The Golden Gate Bridge District is facing a $132 million budget shortfall over the next few years. The free ride concept is going the way of the dinosaur. Only a few spans in the U.S. have it for carpoolers. The Bay Area's other bridges are free for carpoolers now but in July, they jump to $2.50.
Fastrak users currently pay $5 to cross the Golden Gate -- non carpool. Carpoolers would have to use the transponder too. In the meantime, walking across is still free.