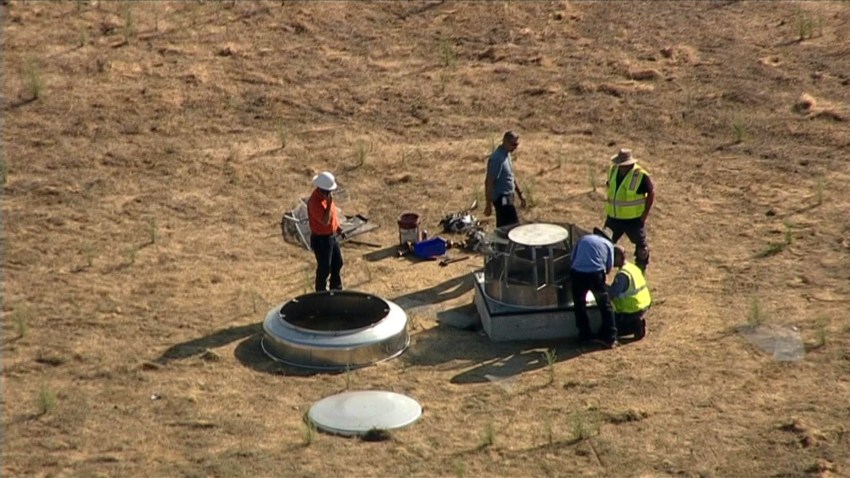 A vent on top of an East Bay recycled water tank has been tampered with, and something or someone may have entered the massive container, a fire official said Friday.
Water district employees were slated to conduct maintenance on the four million gallon water tank in San Ramon when they noticed that a portion of the vent had been partially removed, according to a San Ramon Fire Battalion Chief Dan McNamara.
McNamara added that there was evidence that suggests that someone or something got inside of the tank, which is located in the area of Lilac Ridge Road and Lantana Way.
Officials called off going into the tank on Friday, according to McNamara. Crews are slated to use a submersible drone on Saturday to search the tank.
Further information was not available.