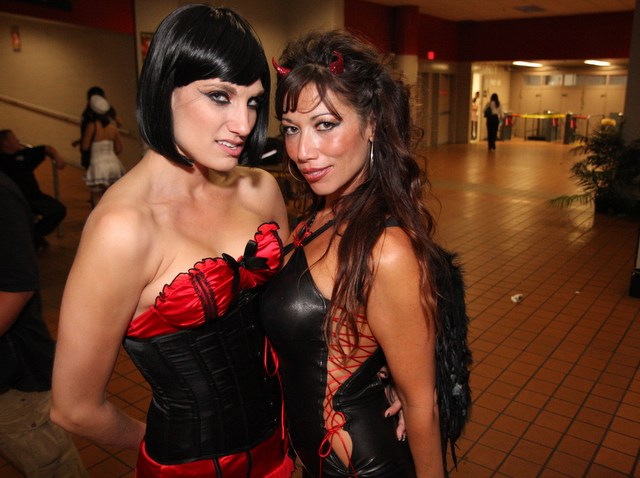 The sluggish economy has another victim and scantily clad clubbers everywhere are upset.

The annual Exotic Erotic Ball and Expo will not be happening this year at least partly because of sluggish ticket sales, event organizers said Friday.

This year's adult only Halloween bash was cancelled just hours before it was scheduled to take place this Friday and Saturday at the Craneway Pavilion in the City.

A combination of slow ticket sales, cost overruns and "operational issues" led to the last minute decision, according to organizers.

"The producers of the 31st Annual Exotic Erotic Ball and Expo announce that the event has been CANCELLED," organizers tweeted Friday afternoon.

The annual celebration has gone on since 1979 around Halloween. It has attracted thousands of people annually for its lingere parties, Burlesque shows and of course its masquerade ball. In 2004, event organizers made the ball even larger and added a two-day adult expo.

This year's festival had issues getting out of the gate. It had been moved from its traditional location at the Cow Palace to the much smaller Craneway Pavillion in the East Bay city of Richmond.

The move meant the ball wouldn't be allowed to have more than 14,000 trickle through the gates over the two day festival. Ticket holders can get a refund by "following the appropriate band-card procedure," organizers said in a statement.