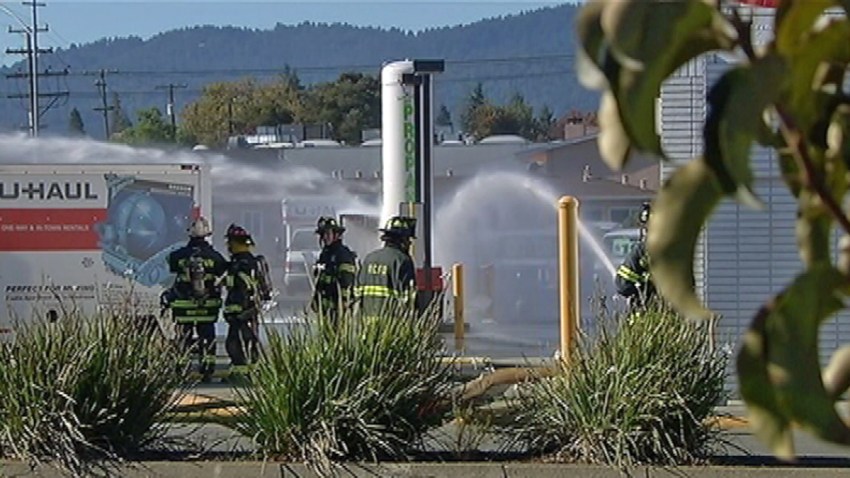 Firefighters worked hard on Friday morning to drain propane gas from a 1,000-gallon tank at a U-Haul storage facility in Redwood City following an explosion involving smaller tanks at the site.
The explosion at 2200 El Camino Real at around 8:20 a.m. sent a plume of black smoke into the air, according to Baldez Mann, the owner of the Chevron gas station directly across the street.
No one was injured, according to Redwood City Deputy Fire Chief Stan Maupin.
Firefighters were able to secure all but one valve on the large tank and were letting the propane burn off while they kept a steady stream of water on the tank to keep it cool and reduce the internal pressure, Maupin said. Crews estimated about 500 gallons of propane may have been in the large tank when the explosion occurred.
A bomb squad came to help out at the scene.
Redwood City residents in the area have been asked to stay indoors during the incident.
"We're very comfortable that we have the infrastructure well in hand," Maupin said.
El Camino Real was closed between Center Street and Oak Avenue in both directions, and Woodside Road was closed between Middlefield Road and Hudson Street. Authorities expected those roads to reopen by 4 p.m. Friday afternoon.
Bay City News contributed to this report.
Copyright BAYCN - Bay City News