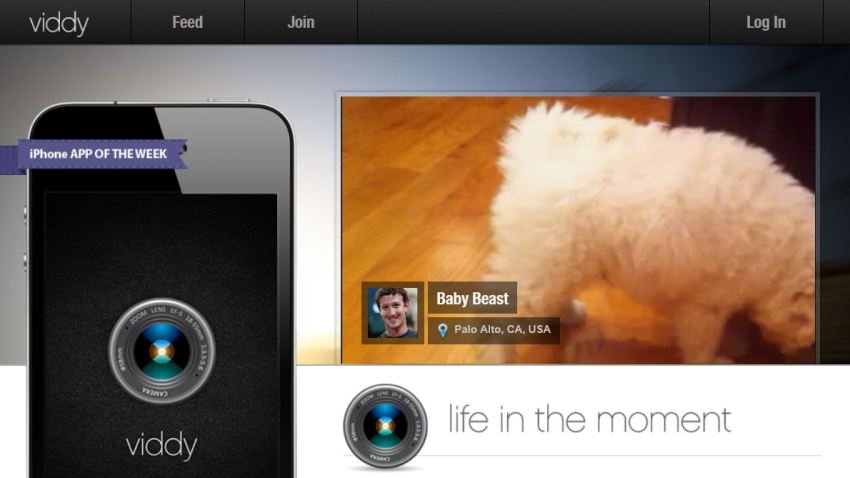 Several people noticed Facebook chief executive and co-founder Mark Zuckerberg joined startup Viddy, a video-sharing app that's been called the new Instagram. The video, features his dog, Beast, playing in what looks like his kitchen.
The video has received 1,200 "likes" at the service, but it's a far cry from the 13 million subscribers he has on Facebook. As the Next Web points out, if he were to share the video on Facebook, he would guarantee a lot more exposure for the app that now has 15 million users. Another interesting note is that Viddy is now using Zuckerberg's dog video to promote its product.
Also, remember that Zuckerberg recently singlehandedly made the $1 billion Instagram deal, so does that mean his eye is already on Viddy? If so, he's in good company -- current investors include Twitter co-founder Biz Stone, Jay-Z, and international pop star Shakira.
However, it appears more than a few app developers are hoping to catch Zuckerberg's attention . . . and a possible billion dollars.