Rachel Blackman likes to finish what she starts. Without exception. Well, almost.
"I only quit one thing in my life, and that was flute," Rachel says with a laugh.
Rachel's perfectionist streak is why, she says, she wanted to see her commitment to the Girl Scouts all the way through to its highest honor: a Gold Award. All she needed to do to accomplish that was to create and execute a project that would help others.
The 18-year-old from Fairfax did that, and then some.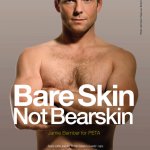 Two years ago Rachel started the Jumping For Joy program at the Marin Humane Society in Novato. During a six-week course, Rachel pairs children with autism with therapy dogs, then has the children learn how to lead the dogs through an agility course.
"I love working with little kids and I got to combine that with animals." Rachel says.
WATCH MORE BAY AREA PROUD STORIES
After completing the first class in the fall of 2013, Rachel had done enough to get her Gold Award, but she was so moved by the experience, she decided to keep the program running.
"I was shocked how much these kids I've known for six weeks affected me."
Rachel says she was inspired to craft a progam that helps children with autism by her 16-year-old cousin, Joseph, who has autism. "I love being with him. He's awesome."
Also, a life-long animal lover, Rachel had also been volunteering at the Marin Humane Society for years.
Combing those two loves into Jumping For Joy turned out to be a natural fit for Rachel.
"If more people can learn about autism and understand it, then that's good for everybody and you know eventually that'll get back to him," Rachel says about Joseph.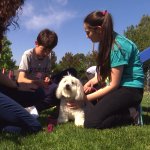 With the help of mentors, Rachel created lesson plans that were tailored to her students by breaking down agility moves into simple steps.
Another goal was to create classes where the kids get to be in charge because for those with special needs, this is not always the case.
"They get this opportunity to just kind of be the boss of what they're gonna do and what the dog's gonna do."
And it's not just the kids who love the classes, the parents do too. Rachel says that many parents have noticed an increase in confidence in their children after taking the classes.
After what Rachel describes as a somewhat less than perfect start to the program, she was not quite satisfied. Even though her volunteers and participants were having fun, she wanted to tweak the class to make it even better.
Rachel says, "If it was the last thing I did, I was gonna make it work," adding, "I don't like to quit."
She has held six total classes, each with four to five students each. Even after Rachel moves away to college in the fall, though, the classes will continue, as she has already begun training her replacement.
"I need to make this happen for anybody that it could happen for."