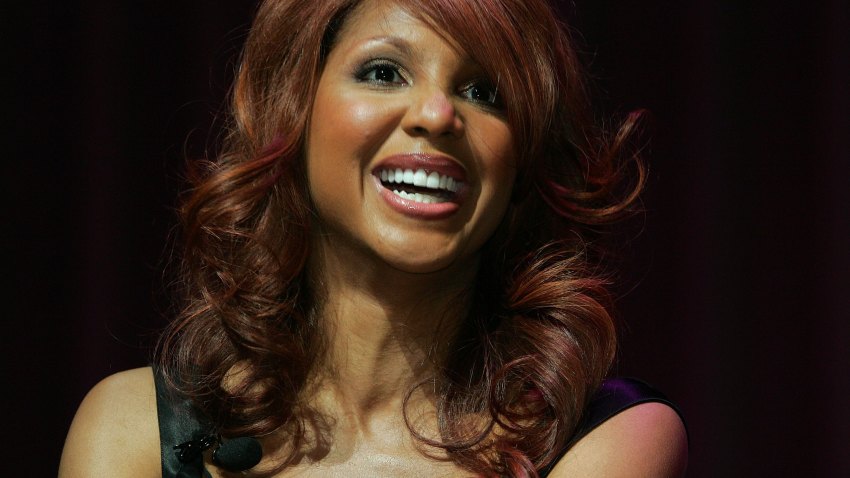 Trina Johnson-Finn still behind bars in a South American jail for more than a month after being arrested for being a part of an alleged Toni Braxton impersonation scam.
Several court dates have taken place. Her husband has been released but Johnson-Finn is still behind bars, loosing weight and feeling like she will never get justice.

On February 27, Raymond Finn and his wife Trina Johnson-Finn were arrested and charged with deception and fraud.
Finn is a U.C. Berkeley graduate and has many connections here in the Bay Area.

Johnson-Finn, a professional celebrity impersonator, was hired by Angel Ventura, a company in Paramaribo, Suriname, to impersonate Braxton.

Johnson-Finn's contract states she was suppose to sing ten Braxton songs to her own CD backup tracks.
According to Finn, this is all documented.

Johnson-Finn hit the stage February 27 to a crowd of about 1,500 people.
The crowd started booing because they thought they were attending an actual Braxton concert.

Concert goers rushed the stage. Raymond Finn rushed to his wife's aid and was arrested along with his wife.
The event hit all of the Suriname newspapers.

Newspaper reports claim Johnson-Finn attended a press conference stating she was Braxton's manager and said Braxton was excited to perform.

The two have been charged with deception and fraud.

They've had several court hearings. During the first hearing, the judge gave the prosecutor a few more days to build his case. At the second court hearing, the judge gave prosecutors more time to gather information.

All of this according to Finn who is now free at his home in Las Vegas fighting for his wife's return.
He says all of the allegations are not true and that his wife is innocent.

The company that hired Johnson-Finn says through a representative that they question the legitimacy of the impersonator's contract.
The agent that hired Johnson-Finn, skipped the country and is no where to be found.

Raymond Finn says he was arrested for no reason. He says his only crime was to rush to his wife's aid while she was on stage.
Now lawmakers are stepping in the questioning what is happening in Suriname. Sen. Harry Reid's office is looking into what he can do to help get her released.

If she is convicted of these crimes, reports out of Suriname say she could spend three years in prison.