An East Bay family whose loved one was killed in a BART officer-involved shooting is demanding justice after reviewing the police officer's body camera video.
The video shows what the BART police officer saw before, during and after he fired his weapon at 28-year-old Shaleem Tindle on Jan. 3.
LaRon Mayfield says his brother didn't do anything to deserve getting shot in the back by BART police Officer Joseph Mateu.
"It was an unjustified murder, and it wasn't right,' Mayfield said.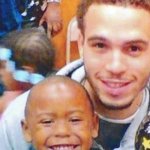 Mateu responded to a fight near the West Oakland BART station after hearing shots fired. His body camera video shows Tindle and another man wrestling on the ground.
Twice Mateu yells, "Raise your hands!" Then gunshots are heard. The officer fires, striking Tindle in the back three times.
"My brother didn't even know who shot him until he turned around with hands up, and then he saw it was the police," Mayfield said. "My brother didn't have no gun in his hand."
The family's attorney calls the video disturbing, claiming it clearly shows the shooting was not justified.
"What we can see is the man's hands come up and nothing in his hands, at least at the time the police shot him," attorney John Burris said.
But former officer and certified police practices expert Richard Correia points out it's only a few seconds from a limited view and just one piece of the puzzle.

"I don't see anything on this video that suggests at this point on this video that this was unreasonable," Correia said. "It's intense. You can't tell a lot of things. I don't think it solves the puzzle of exactly what happened here."
Tindle's loved ones, however, say the video is convincing, and they want Mateu prosecuted. They've also planned on filing a lawsuit against BART police and the officer.
"He just went out like a cowboy and shot my brother in the back," Mayfield said.