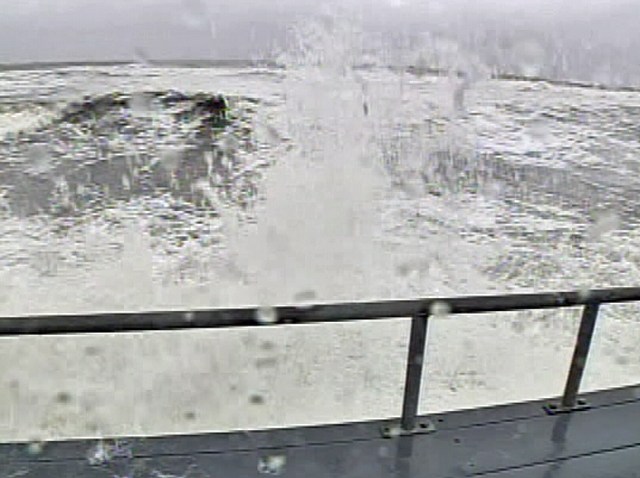 A Sonoma County Sheriff's helicopter helped rescue a group of people off the coast of Goat Rock State Beach near Jenner Friday afternoon.
At 3:04 p.m., the sheriff's department responded to a report that several people had been swept out into rough surf, according to sheriff's officials.
Deputies learned that a group of family members were walking along the beach's edge when a large wave struck them, causing them to be swept out into the rough surf.
One family member who was not swept out entered the ocean to attempt to rescue the victims, however, that person became distressed too, sheriff's officials said.
State Parks lifeguard Aaron Pendergraft entered the surf, swam to the distressed family and stabilized them until the helicopter arrived.
One of the family members was able to return back to the shore without help.
Using a 100-foot rescue rope, the helicopter crew, with the help of the lifeguard, was able to secure each victim to a horse-caller rescue device and bring each safely back to shore, according to sheriff's officials. Pendergraft waited in the chilly waters as the helicopter picked up the victim.
As a result of being in the water for more than a half hour, Pendergraft contracted hypothermia. He was taken to Sutter Santa Rosa Regional Hospital for treatment.
The family members were taken to a hospital. On Friday, the Coast Guard issued a high surf warning for the coastline along Sonoma County to Monterey County, saying that hazardous conditions increased the risk of being washed into the sea by waves.
If caught in a rip current, swimmers should swim parallel to the coast to escape the current before swimming for the shore. Swimmers should also swim near a lifeguard, Coast Guard officials said.
Copyright BAYCN - Bay City News