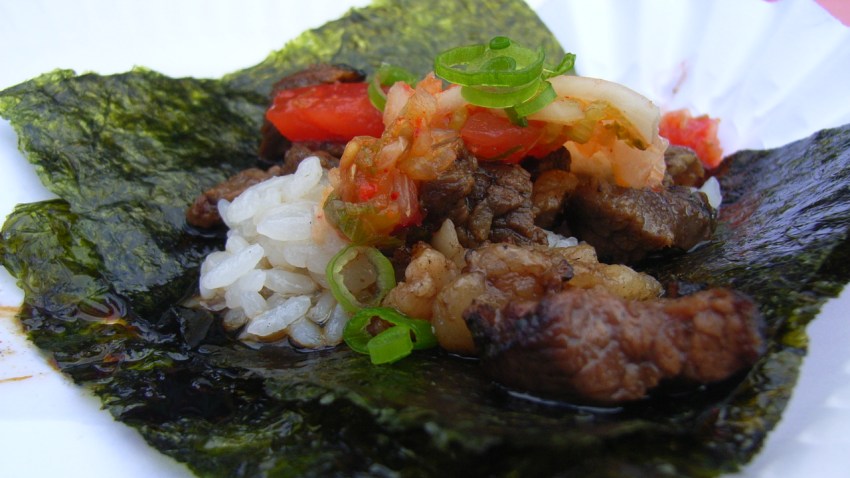 The dots surrounding the hoopla of Aidells' departure from the Ferry Plaza Farmer's Market are finally starting to be connected.

Veterans of the Thursday market will join the Saturday rotation. 7x7 reports that both 4505 Meats and Namu will start pulling double duty outside the building that has had its own share of of vendor ouster drama.

Aidells' exit from the market last month was surrounded by controversy as some cried foul over CUESA's allegedly sudden disdain for hot dogs while the manager of the market said the vendor had simply outgrown the vision of the open air gathering.

Regardless of what really happened, the good news for hungry foodies is Namu says it will be expanding its menu to include "breakfasty items" to go along with Korean tacos. Maybe they could start grilling Korean style hot dogs for the fans of Aidells.