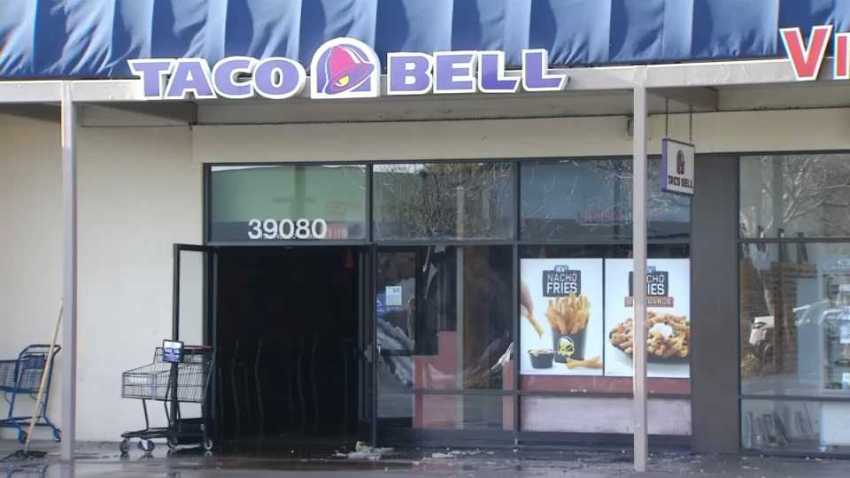 A two-alarm fire caused about $350,000 of damage Saturday morning to a Taco Bell in Fremont, a fire battalion chief said.
A fire alarm sounded at 6:22 a.m., sending firefighters to a restaurant located at Argonaut Way in a strip mall in the Fremont Hub shopping center, Battalion Chief Steve Silva said.
Firefighters didn't have to go far because Fire Station No. 1 is located across the street.
As the doors to the station were going up, firefighters called for a first alarm.
The smoke from the fire was gray at first but turned black and Silva feared the building and not just the contents were on fire. He then called for a second alarm.
Silva said crews found flames above the kitchen in some ducting in the attic.
Sprinklers were going off and the water kept the fire from spreading to other businesses.
Firefighters knocked the fire down by about 6:40 a.m. No one was injured.
Water, electricity and gas were initially shut off to all the businesses in the strip mall, but all utilities are back on in each business except Taco Bell, Silva said.
The fire remians under investigation.
Copyright BAYCN - Bay City News