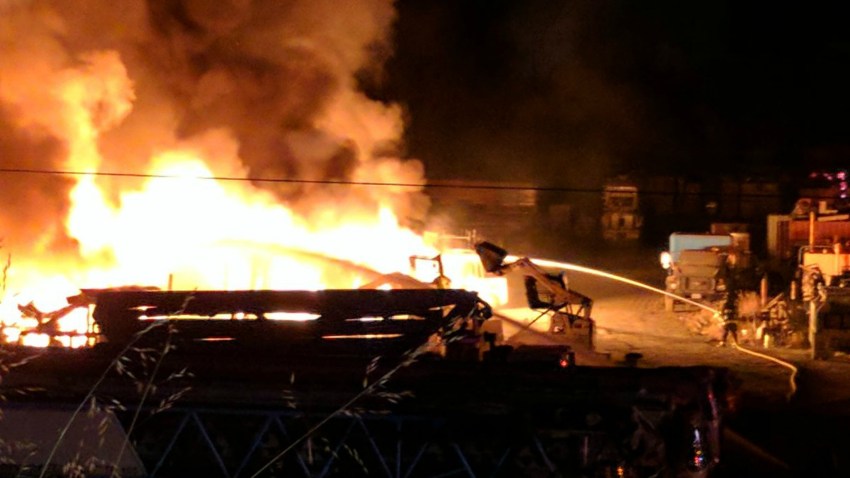 A two-alarm fire broke out a concrete plant in unincorporated Gilroy Saturday evening, according to CalFire officials.
No one was injured in the blaze, which was reported just after 9:30 p.m. near Monterey Highway and Buena Vista Avenue, according to officials.
The cause of the blaze, which was still burning as of 10:30 p.m., is still under investigation, according to CalFire.

Multiple agencies responded to battle the flames.

Further information was not available at the time.