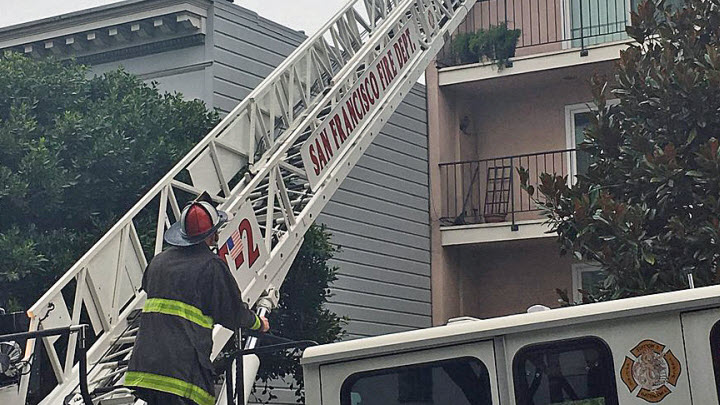 Firefighters responded to a two-alarm structure fire in San Francisco's Chinatown district Tuesday afternoon, fire officials said.
The fire ignited at about 3:45 p.m. and was burning two residential buildings, both three stories tall, in the 1400 block of Taylor Street, between Pacifica Avenue and Jackson Street, fire officials said.
The blaze burned through a total of 20 units, 14 at 1420 Taylor St., and six at 1426 Taylor St., officials said. The fire was contained about 4:30 p.m.
Officials were asking the public to avoid the area.
No injuries were reported. The number of displaced residents was not known, but Red Cross officials were at the scene, fire officials said.
The cause of the fire was accidental and was being investigated, officials said.
No further details were available.