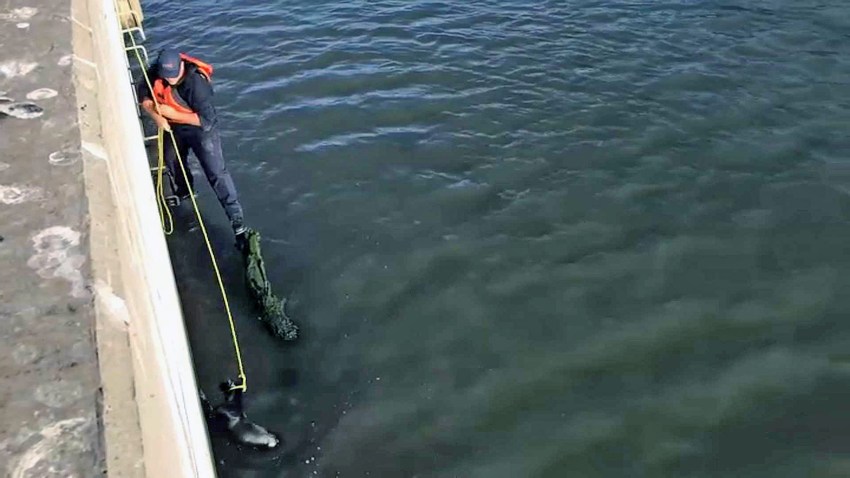 Alert and patient firefighters in South San Francisco rescued a small dog Friday after it jumped into a canal, according to a fire official.
On Friday at about 5:15 p.m., a firefighter leaving Station 61 saw a man and woman running south toward the intersection, chasing a small dog. The dog jumped a barrier wall and landed in the Colma Creek canal, EMS Chief Richard Walls said.
The dog was not able to touch the bottom and was forced to swim to avoid drowning in about 4 feet of water, he said.
Firefighters from the station quickly grabbed their safety gear and climbed down a service ladder into the canal, but the frightened dog swam away from them, Walls said.
The crew tried for about 15 minutes to coax the dog before another firefighter arrived and was able to drop a rope with a loop into the water. The dog swam into the loop, and he was pulled to safety, Walls said.
No injuries were reported.