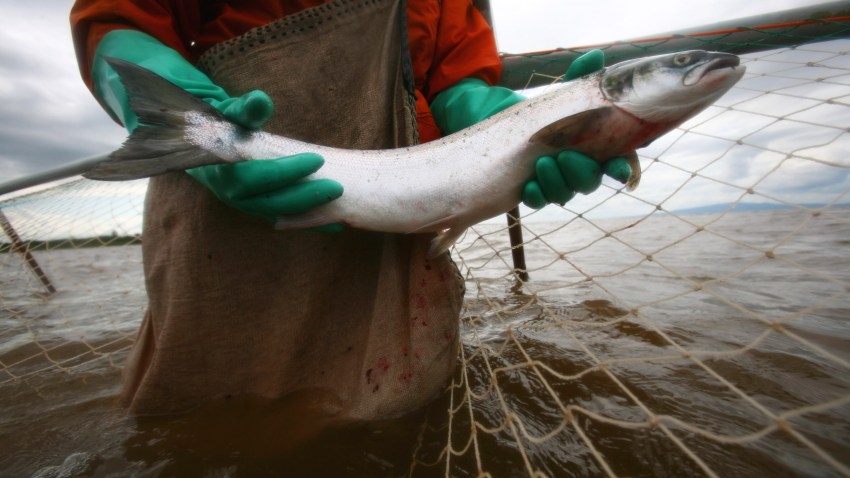 Somewhere in California, someone has a truck load of stolen merchandise that probably is starting to stink.
What's believed to be the first-ever large-scale theft from a fish hatchery in the state has wardens from the Department of Fish and Game scouring markets and roadside stands looking for thousands of pounds of trophy-sized trout.
Workers on Sunday arrived at the San Joaquin State Fish Hatchery to find the gate pried open, blood covering the floors and 70 dead trout left behind. Department spokesman Patrick Foy said as many as 1,000 trophy trout were stolen.
"If anyone smells anything fishy, they should give us a call,'' Foy said.
The trout, which sells for up to $7 a pound, were 3 years old and weighed three pounds each. The thieves face grand theft charges.
Foy said the thieves cut down bird netting and used it to corral the fish in an accessible part of the hatchery below Millerton Lake. They filled up dozens of ice chests before getting away before dawn on Sunday.
"They were some of our best fish and the biggest fish,'' said Hatchery Manager Greg Paape.
The trout were part of a program paid for by fishing license fees to keep lakes stocked for fishing enthusiasts. They would have been released soon into Shaver Lake in the Sierra Nevada.
The hatchery is one of 20 in the state - 12 produce trout, and eight others raise salmon and steelhead.
Wardens are asking anyone with information on the missing filets to call the department tip line at 1-888-334-2258.
Copyright AP - Associated Press