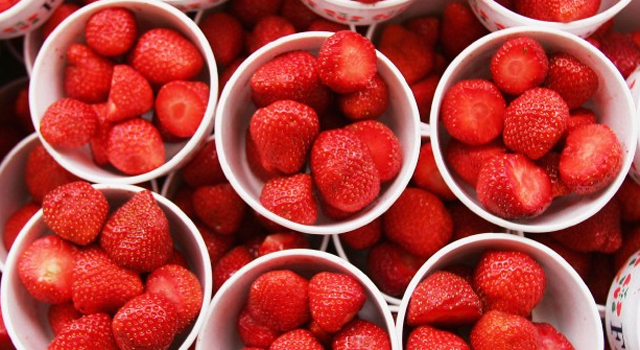 It's a good time to lover strawberries. As the weather warms up in California, the strawberries flood the shelves of local grocers.

But this year shoppers may notice a welcome change. Strawberries will cost less when they check out because the market is flooded with the tasty little treats.

A delayed cold season in Florida is to blame, or thank, for the phenomenon. The delayed harvest means the market is being saturated with strawberries from the Sunshine State and California, whose harvest is usually a little later, at the same time.

Finally Florida gives us something to thank them for other than President George W. Bush.