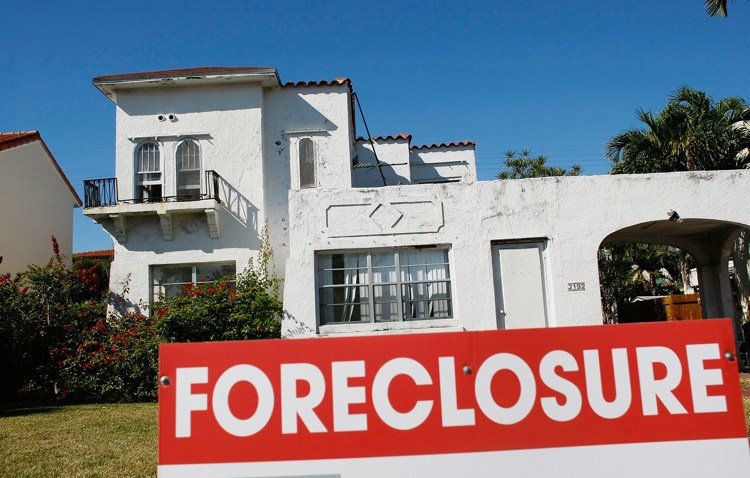 Fueled by foreclosures, home sales in the Bay Area in January rose above sales in January 2008 and the median price of all new and resale homes and condos fell to $300,000, the MDA DataQuick real estate information services company reported today.
Fifty-four percent of Bay Area homes that resold last month were foreclosed properties, DataQuick said.
Home buying remained slow in pricier coastal markets but was robust in many inland areas where steep price declines boosted affordability and drove some sales of existing houses to record levels, DataQuick said.
Re-sales of single-family detached houses hit record levels in January in San Pablo, Richmond, Pittsburg, Antioch, Oakley and Fairfield, where bargain hunters took advantage of large price drops and abundant foreclosed properties, according to DataQuick.
The sales of foreclosed properties made it difficult for builders to compete with resale prices. The sale of newly built homes fell last month to the lowest point for a January since at least 1988 when DataQuick began keeping statistics.
The $300,000 median price of a Bay Area home was down 9.1 percent from $330,000 in December and down a record 45.5 percent from $550,000 in January 2008.
The median sales price is the point where half the homes sold for more and half for less. The median sales price peaked at $665,000 in June and July 2007.
Real estate pundits have been asking when the housing market will improve, said John Walsh, DataQuick's president.
"The question comes from the perspective of sellers, the industry, and those concerned about the downturn's impact on the economy," Walsh said.
"But from the perspective of a lot of first-time buyers and investors, it's clear things have only been getting better for months," Walsh said.
In the Bay Area, foreclosure re-sales ranged from 16.4 percent in San Francisco to 75.2 percent in Solano County. Foreclosure re-sales percentages were as follows elsewhere: Alameda, 51.9 percent; Contra Costa County, 64.4 percent; Marin, 26.2 percent; Napa, 48.1 percent; Santa Clara, 45.6 percent; San Mateo, 43.1 percent and Sonoma 55.6 percent.
The typical monthly mortgage payment Bay Area buyers committed themselves to was $1,297 last month, down from $1,471 the previous month and from $2,571 a year ago.
The $1,297 monthly payment is 63.4 percent less than the monthly payment during the housing cycle's peak in June 2006, the San Diego real estate information services company said.
Financing with adjustable-rate mortgages and multiple mortgages is at an all-time low, DataQuick reported.

Copyright BAYCN - Bay City News