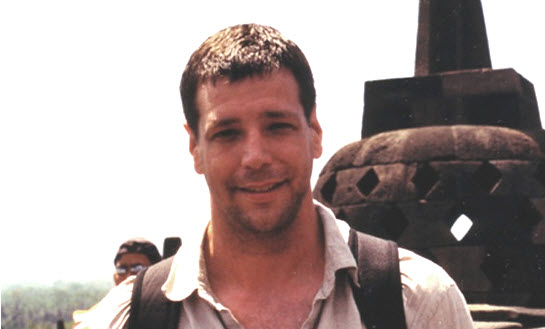 Former SF Weekly theater critic Michael Scott Moore has reportedly been kidnapped by Somali pirates while researching for his book, reports SF Weekly.
Moore was on his way to the airport when he was nabbed by 15 men in two SUVs, says the LA Times.
"We have been in contact with the individual's family and we are working with contacts in Kenya and Somalia to ascertain further information," the State Department said.
Former SF Weekly editor in chief, who has known Moore for more than 15 years, said:
"Mike is a genuinely decent man, and I'm truly horrified by the thought he's been taken. I'm hoping for a miracle that gets him released quickly and thinking, madly, about ways to help. I haven't come up with much so far, except to ask the journalists who read my blog to contact their State Department connections. I suspect that State is already doing all it can, but it can't hurt for journalists to make it clear they care about the safety of journalists. I really don't know what else to do right now. Suggestions are welcome."
The pirates have threatened to kill him unless a ransom is met, though no amount was specified.
The kidnapping happened just before the recent rescue of American Jessica Buchanan and Dane Poul Thisted by Navy SEAL Team 6.