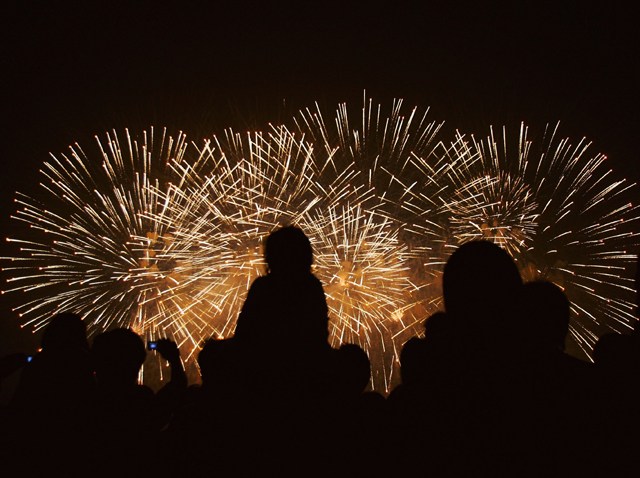 Fourth of July fireworks will return to downtown San Jose for the first time since 2008.
The Rotary Club of San Jose on Tuesday announced it has secured the $200,000 needed to bring back the fireworks show.
"Hosting a world class fireworks show for San Jose is one of many gifts from our club to the community to celebrate the club's 100-year anniversary," Rotary Club of San Jose President Carl Salas said in a statement. "We are grateful for the support of the city and the county and we are particularly pleased at the collaborative effort shown by these two organizations in bringing back this sorely missed and much anticipated community event."
This year's fireworks show will be a one-time event to celebrate the rotary club's 100th birthday.people working to put something on that people are going to enjoy," said David Grandeym, CEO of "All About Trends."
This year's show, assuming enough money is raised, will be a one-time event to celebrate the 100th birthday of the Rotary Club.
Funding for the show is supported by grants from all 10 San Jose council members, Santa Clara County and separate grants or financial waivers from:
The San Jose Department of Cultural Affairs
The Mayor's Office of the City of San Jose
The Department of Transportation of the City of San Jose
Other sponsors for the event include PG&E, Adobe and Focus Bank.