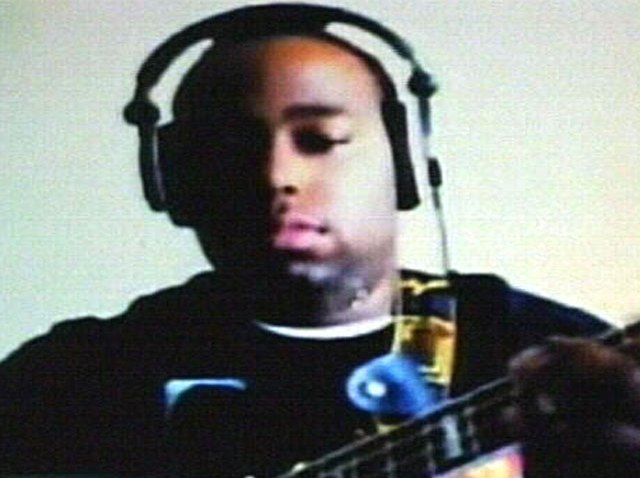 Dewey Tucker was a rising star in the music world who had toured with such artists as Lauren Hill, MC Hammer and Bobby Brown. But bullets silenced the up and coming artist, in what police say was a random act of violence.
Tucker was driving to band practice Tuesday night on Interstate 80 near when someone shot at his car. He was hit several times and eventually crashed into a guardrail. California Highway Patrol officers found Dewey dead behind the wheel of his Nissan Sentra -- his guitar in the backseat.
Investigators have not made any arrests, and say it appears Tucker was simply in the wrong place at the wrong time. They say Tucker had no criminal history.
CHP officers are looking at surveillance tape from the area. They think road rage or even a gang initiation may have been the motive.
Family members say Tucker was a passionate bass player who lived for his music.
"Dewey was very talented." Said Rita Gaines, Dewey's aunt. "He left us way too young simply because of someone's callousness and disregard for life."
The 24-year-old also played guitar with the Greater St. Paul Baptist Church band.
"He was a great guy and he didn't deserve this," Breana Whitney, Dewey's fiance said."And put yourself in our shoes. If it was your family, you'd go to the ends of the earth to find out what happend to that person just like we will."