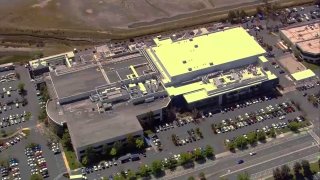 Fremont firefighters on Tuesday were investigating a possible hazmat incident at a business, an official said.
Firefighters responded at 9:47 a.m. to Lam Research on Cushing Parkway, Fremont Fire Department spokesperson Aisha Knowles said.
Roughly 25% of the building was evacuated due to an alarm activation, Knowles said.
A hazmat crew has entered the building and was trying to determine if a hazard exists, according to Knowles.
No injuries have been reported at this time.